Complete the form and a treatment advisor will contact you at the number provided.
By submitting this form, I am providing express written consent to contact me by SMS at the phone number provided.
Road to Recovery: Cognitive Behavioral Therapy for Addiction
The Treatment Modalities We Use to Help Our Clients Achieve Recovery From Alcohol and Drug Addiction are Based on Decades of Research and are Used Nationwide. 
We'll Help You Get on the Path to Recovery
At New Life Recovery Center, we help our clients achieve freedom from their addiction to alcohol and drugs. We utilize various treatment modalities in our treatment plans for our clients. Our team of professionals incorporates motivational interviewing and cognitive behavioral therapy for addiction. 
The treatment modalities we utilize are evidence-based. There is extensive research done on each modality. The research shows that these modalities effectively treat alcohol and drug addiction. 
New Life Recovery Center is here to guide you on the path to recovery. Contact us today to learn more about our outpatient treatment programs.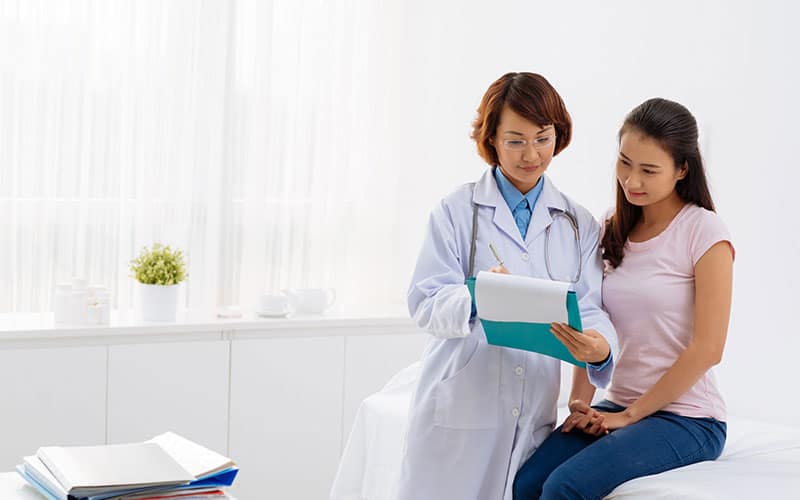 Learn More About Our Treatment Modalities for Recovery
Healthcare has made great advances. Mental Health and Behavioral Health treatment is improving constantly. Today there are many Treatment Modalities available to treat addiction. At New Life Recovery in our outpatient program we primarily work with Cognitive Behavioral Therapy and Motivational Interviewing for our clients in recovery. These are evidence based modalities, meaning they are the result of extensive field work in addiction treatment and research with proven results for long term recovery.
Cognitive Behavioral Therapy is a type of psychological treatment that can significantly improve one's life. Both in research and in clinical practice, major advances have been made in the effectiveness of Cognitive Behavioral Therapy for addiction treatment and recovery. It has been shown to help with not only with alcohol and drug addiction but ,eating disorders, anxiety disorders, depression and mental illness as well.
The basis of Cognitive Behavioral Therapy are a few core principles. People dealing with psychological problems in part have; unhelpful self defeating ways of thinking, learned patterns of harmful behavior. The good news is that new and better ways of dealing with psychological problems now exist through addiction education. Clients learn strategies to become more effective in daily life helping them succeed on their road of recovery. For example; recognizing distorted thinking and realistically re-evaluating, achieving a better understanding of how other people are motivated and behave, learning problem solving skills increasing confidence and having the tools to deal with difficult situations.
Outpatient recovery treatment for addiction employing Cognitive Behavioral Therapy also involves learning strategies. For example: working to overcome fears, the use of role playing to decrease the stress of given future interactions with others, techniques to calm the body and mind.
Motivational Interviewing is very helpful in the treatment of addiction in the outpatient setting. A broad way to describe Motivational Interviewing is a collaboration between the counselor and the client. The goal is to listen and empower change by strengthening personal motivation. This is achieved by a respectful and curious discussion drawing out of the client their own meanings and understanding for the importance or change. Seeing addiction from a new perspective and committing to recovery.
Step Two: We Get to Know You
We'll learn about your needs and goals for addiction treatment. Our experts will guide you through your journey to recovery. 
Step Three: Find Freedom From Addiction
Live a happy and fulfilled life and achieve sobriety from alcohol or drug addiction. 
Hear What Our Clients Have to Say
"New life provides a great program that encourages openness and growth in a safe environment. Elisa is a wonderful counselor who is easy to connect with and has invaluable, real-world experience. Highly recommended!"
Ernie  
Why Choose New Life Recovery Center
New Life Recovery is a rehab center in New Jersey. We offer Outpatient Programs (OP) and Intensive Outpatient Programs (IOP). 
Our clients work one-on-one with their therapists. Private settings enable our clients to deal with their challenges in a safe environment. Our team of experts is here to guide you and help you cope with your recovery. 
Learn More About Our Outpatient Programs
Our treatment programs are designed to help you achieve your goals. Contact us today to learn more about how we implement cognitive behavioral therapy into our treatment plans. 
Your New Life to Recovery is Only a Step a Way
Most Insurances and Medicaid Accepted!
We accept most major insurance carriers. If we don't accept your insurance, we will refer you to another provider who does.
Get the help you need now from our experienced
professional counselors. Call us from 9:00am until 9:00pm Monday, Wednesday & Thursday or
9:00am until 5:00pm Tuesday & Friday.
Call now (973) 728-7788