Award-Winning Addiction Center and Outpatient Program in NJ

Our Process to Recovery

Start to Your New Life!

Initial Screening & Assessment
Outpatient Drug & Alcohol Treatment since 1991
New Life Recovery Center in Montville, NJ
Treating Addiction, Healing Individuals and Families

New Life Recovery Center in Montville NJ, is an Outpatient Behavioral Health Treatment Facility. Addiction Center New Jersey offers patient treatment for alcohol and substance addiction. We provide the tools to get your health back on track and onto the road to recovery. We provide Intensive Outpatient Program (IOP) and Outpatient Program (OP) levels of care. Our programs for adults, incorporates various treatment modalities. In addition to group therapy, there is one individual counseling session with the same counselor weekly.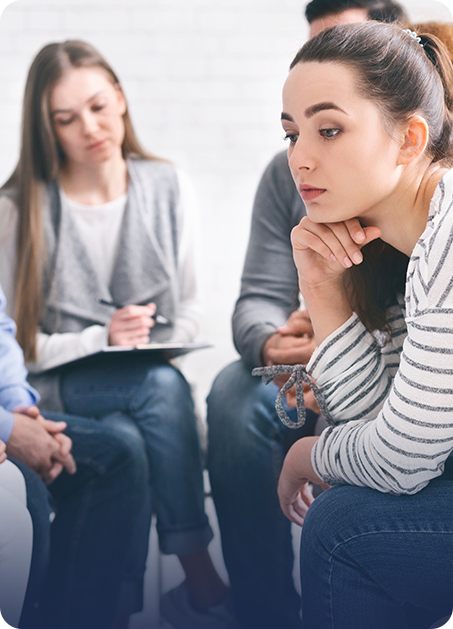 Addiction Center New Jersey: During the Individual Session the client works one-to-one with a clinician. This private setting allows individuals to deal with more personal challenges. Such as destructive behaviors, addictive behaviors, what are healthy choices and bad choices and so much more one on one with our patients. 
Life can throw us many surprises and sometimes having someone to talk to or offer guidance. Addiction Center New Jersey is here for you during your most difficult times and we want to help. Our counseling services are centered and guided by you as an individual or as a family.
Your overall recovery process is customized to your needs with a personalized treatment plan. Our treatment providers will make sure that all your treatment activities, treatment programs, and participation come together to help you create the best environment for your recovery.
Our dedicated and professional staff are experienced addiction counselors with New Jersey State certifications. CADC (Certified Drug and Alcohol Counselor), supervised by LCADC (Licensed Drug and Alcohol Counselor).
We Will Always Treat You with Dignity and Respect and Never Use Damaging Labels.
Offering many approaches to treatment, our counseling services are centered and guided by you as an individual or as a family. Sometimes having someone to talk to or offer guidance can help. We understand the risk factors and assure you that we are here for you during your most difficult times and we want to help you with your addiction.

We understand how stigma and discrimination can exacerbate a person's health problems and delay or prevent them from seeking care. As a result, stigma and discrimination can keep people stuck in a vicious cycle of illness. But with New Life Recovery Center, we live by the principle of treating everyone with dignity and respect.
Total Trust and Confidence, Knowing Your Call and Your Stay will be Completely Confidential.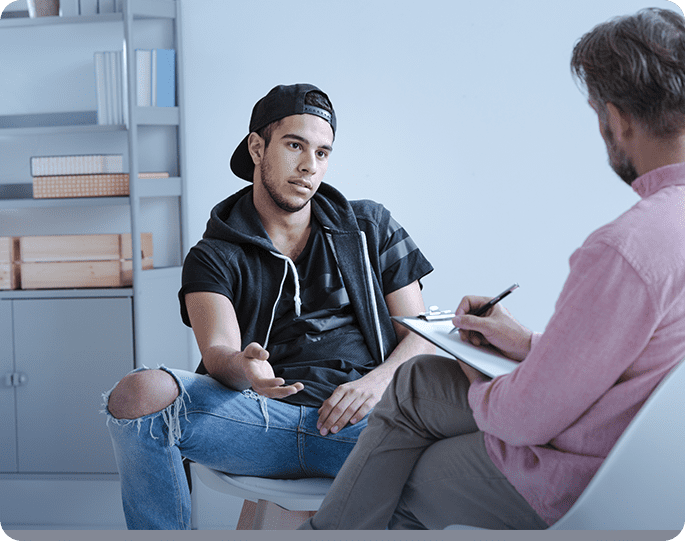 Outpatient Addiction Treatment Center in NJ
Effective treatment and lasting recovery for patients suffering from alcohol and substance abuse. Get personalized care from New Life Recovery addiction center in Montville, NJ.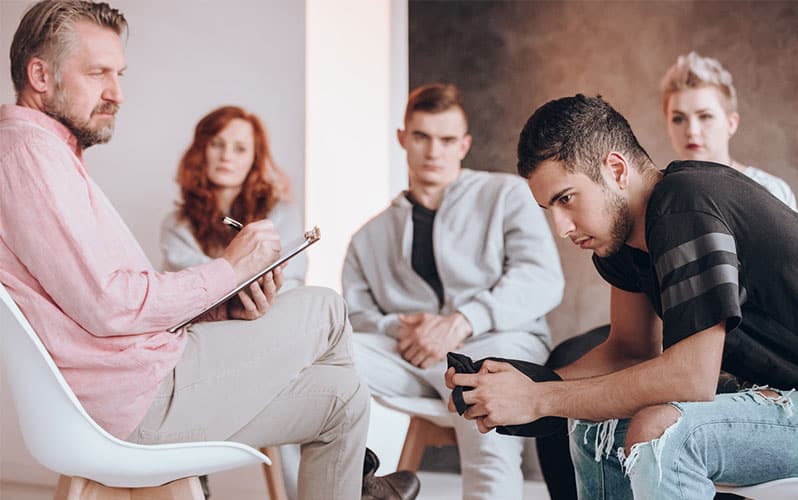 Intensive Outpatient Program
Our most popular and effective addiction treatment program. The intensive outpatient treatment program has fewer overall hours than PHP but has the same goals. Clients learn what triggers them and  leads them to use and they are educated on tools and strategies to help them get on the road to recovery. 
With evening sessions, this program allows you to continue with school or work life and maintain the ability to support your family. Your IOP community will provide the support and confidence you need to beat your addiction and stay sober.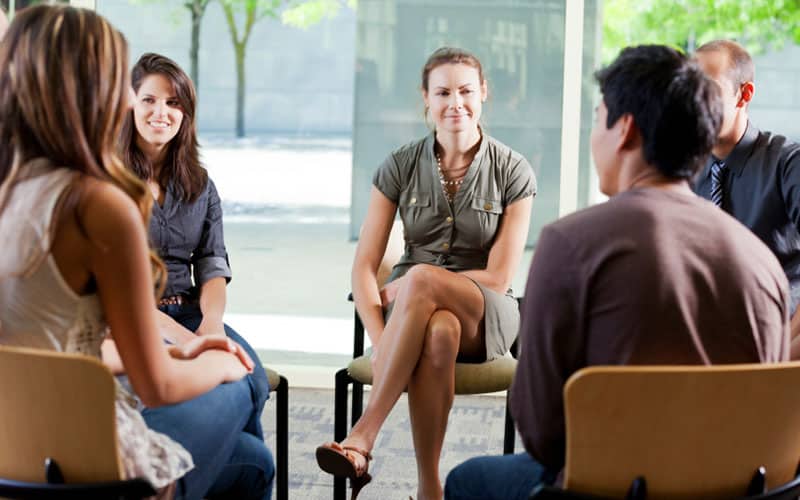 The outpatient drug and alcohol treatment is perfect for clients who have mild to moderate symptoms and have a strong support network at home. It is an effective way to treat addiction without interfering with day-to-day life. OP sessions can be one individual session a week and one or two group sessions a week.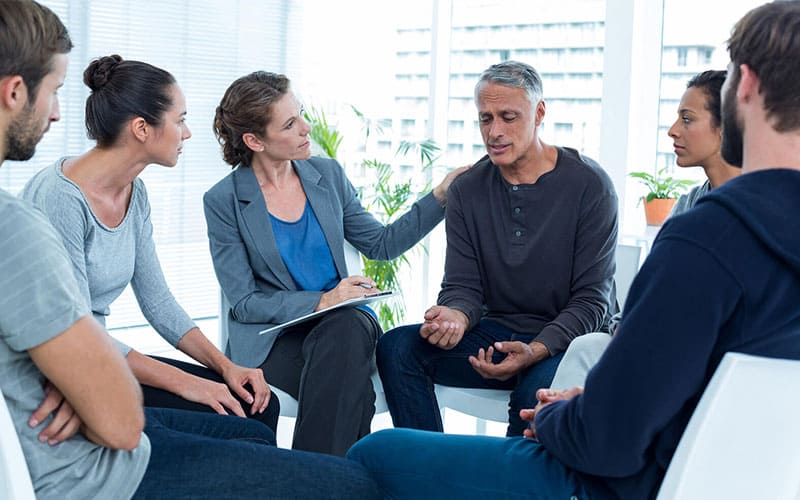 Substance Use Disorder Treatment
Our comprehensive Addiction Center New Jersey recovery program is personalized to the client. It starts with admission to our licensed addiction treatment facility. New Life Recovery Center is a safe place where you can begin your journey of recovery.
We provide you with the knowledge to help you live a clean and sober lifestyle moving forward. Our continuing help and support is designed to help you hold on to your well-earned addiction-free life.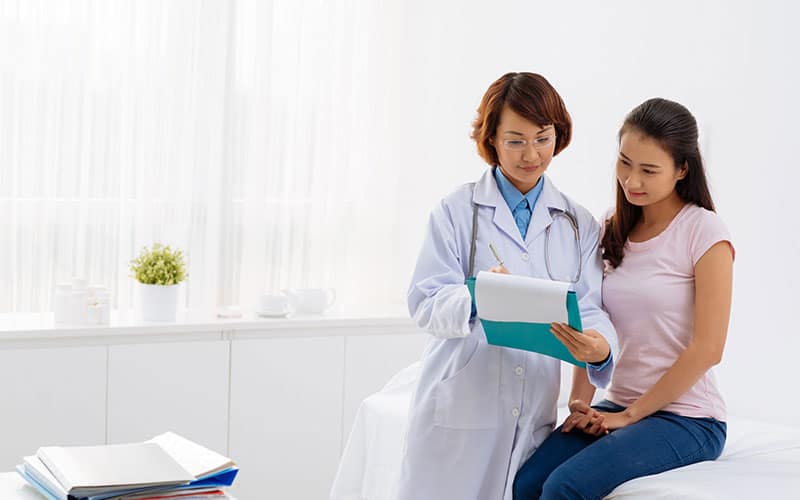 New Life Recovery offers Intensive Outpatient and Outpatient Treatment Programs. When a higher level of care such as Detox Treatment, In-Patient Treatment, and Partial Hospitalization Treatments are needed to help you overcome addiction we are able to refer you to the appropriate facility.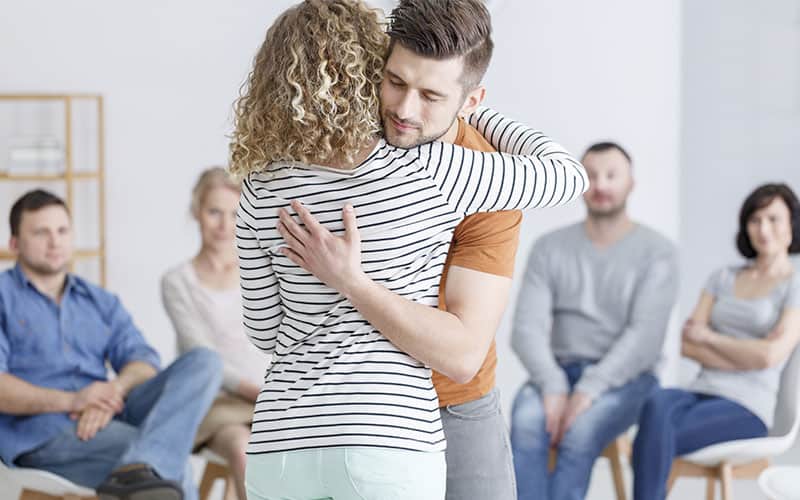 Our addiction treatment programs incorporate evidence-based mental health and behavioral health treatments. We use a variety of evidence-based methods of treatment to achieve the best results. Cognitive behavioral therapy and motivational interviewing provide proven results in client recovery.
New Life Recovery Helps You Heal
Private & Group Sessions
Work closely with our clinicians to work through destructive or addictive behaviors caused by addiction. Our individual sessions allow clients to work through more personal challenges with their counselor. Our group sessions provide feelings of support and community.
Healing Individuals & Families
Our drug and alcohol treatment programs not only offer help and support to individuals but also to their families. We live by the principle of treating everyone with dignity and respect. Confidentiality and trust are important aspects of our code of ethics. 
Our addiction center team provides substance abuse treatment to Morris County and the surrounding counties. Reach out and get in touch now to find out how we can help.
The New Life Recovery Difference
At New Life Recovery Center we offer effective outpatient behavioral health treatment for alcohol and substance abuse. 
Dedicated & Professional Staff
Our experienced staff is certified and regularly reviewed by the State of New Jersey assuring you always receive the best treatment possible. 
Most Insurances Accepted
We accept most private insurance as well as Medicaid.  Verify your eligibility and benefits with our insurance form.
We were voted 'Best Drug and Alcohol Rehab Center 2022' in Elizabeth NJ by expertise.com. We believe in total trust and confidentiality when it comes to calls and patient interactions.
Our addiction center is a safe environment for patients to discuss their challenges and take part in compassionate drug and alcohol treatment. 
We pride ourselves on offering the highest level of support. We are totally committed to our patients' recovery and well-being.
"Skip and Elisa were awesome. I went to this program when I was a teenager and it was life changing. They are empathetic and truly as authentic as people can be. I hope to see them in the future so I can thank them to their face for being as amazing as the are."
 Samantha
Get the Help You Need Today
Take the first step on the road to recovery and find out how our intensive outpatient program can help you beat addiction. Reach out and speak to our friendly staff at our New Jersey addiction treatment center to find out more.
Get the help you need now from our experienced
professional counselors. Call us from 9:00am until 9:00pm Monday, Wednesday & Thursday or
9:00am until 5:00pm Tuesday & Friday.
Call now (973) 728-7788
Your New Life to Recovery is Only a Step a Way
Most Insurances and Medicaid Accepted!
We accept most major insurance carriers. If we don't accept your insurance, we will refer you to another provider who does.