Addiction Treatment
in Morris County, New Jersey
New Life Recovery Center
Complete the form and a treatment advisor will contact you at the number provided.
By submitting this form, I am providing express written consent to contact me by SMS at the phone number provided.
Comprehensive Addiction Treatment in Passaic County
Empower Yourself and Experience Lasting Recovery With Addiction Treatment in New Jersey. 
Achieve Sobriety in Morris County, New Jersey
New Life Recovery Center is an addiction treatment facility in Passaic County. We offer numerous treatment programs for our clients. Our goal is to help our clients stop their addiction, and live happy and full lives. 
Some of the programs we offer include:
Intensive Outpatient Treatment
Outpatient Program
Substance Use Disorder Treatment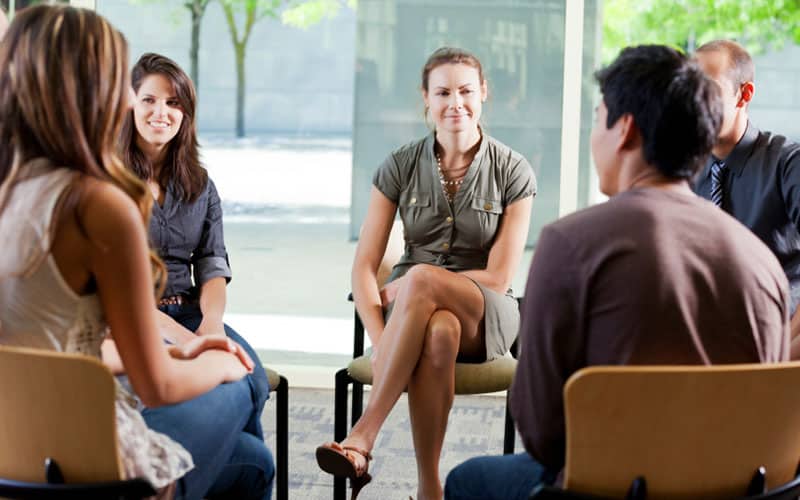 Our highly-trained staff members provide our clients with the tools to get their lives and health back on track. Our programs incorporate different treatment modalities.
We take into account the specific needs and goals of our clients when creating a treatment plan. Your treatment programs, participation, and activities work together to create the best route to recovery. 
Our staff members are knowledgeable addiction counselors. They have New Jersey State and CADC certifications. They're also supervised by LCADC (Licensed Drug and Alcohol Counselor). 
Intensive Outpatient Program
We designed our intensive outpatient program (IOP) so our clients can continue living independently. Clients learn the following in an IOP program:
Why they use
Their triggers
Tools to teach them how to stop using 
Our IOP program is ideal for those who can't commit to a PHP program. The program is still effective in helping our clients get sober. 
Clients will attend group therapy three nights a week. They'll also have an individual session each week with their addiction counselor. 
Our outpatient programs (OP) can be customized to fit each person's needs. You can attend a few group therapy sessions or one individual session each week. It all depends on your addiction level and goals. 
OP is ideal for those who can't commit as much time as an IOP requires. It's also a great option for those transitioning from an inpatient program back to normal life. 
Substance Use Disorder Treatment
New Life Recovery Center can assist you with achieving sobriety from drugs and alcohol. Before we enroll you in a program, you'll undergo a substance use disorder treatment assessment. You'll get placed in an outpatient or intensive outpatient program based on the results of your assessment. 
Why Choose New Life Recovery Center in Passaic County
At New Life Recovery Center, we strive to help our clients and their families heal and recover. We guide our clients through their journey toward sobriety. As a result, you'll live a healthier life free from strife. 
We've been working with clients in Passaic County since 1991. Each client receives personalized attention and guidance. They'll experience an increased awareness of how their addiction impacts their family and personal lives. 
Get on the Road to Recovery
New Life Recovery Center is here to guide you toward sobriety. Our addiction treatment programs will help you overcome your addiction to drugs or alcohol. 
Contact us today to learn more about our addiction programs. One of our caring staff members will help you decide if our facility is right for you. 
Your New Life to Recovery is Only a Step a Way
Most Insurances and Medicaid Accepted!
We accept most major insurance carriers. If we don't accept your insurance, we will refer you to another provider who does.
Get the help you need now from our experienced professional counselors. Call us from 9:00am until 9:00pm Monday, Wednesday
& Thursday or 9:00am until 5:00pm Tuesday & Friday.
Call now (973) 728-7788